Planets are circling around in the universe, the wind blows, the tree grows and you are reading this text. It all goes automaticly. Because a human being has self-awareness, we see ourselves as a separate individual. This idea is creating a lot of worries and frustration. We are continuously trying to maintain our self-image and we live with fear for what might happen in the future and frustration about things that happened in the past. But everything is one, everything is just happening.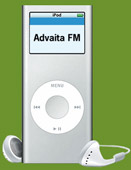 iPhone/iPad/iTunes
Android phones
pc/windows

Nonduality is an Indian philosophy that was written in the Upanishads (8th-6th centuries BC.) We are living in a time where the nondual vision is scientifically substantiated.
Neuroscience has discovered that there is no free will in the brain and from quantum physics we now know that everything comes from one source, also called the 'zero point field' or 'unified field'. All there is, is love.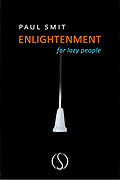 Download for free!
the bestselling book
Enlightenment for lazy people